AT BIG LEAGUE MOVERS, OUR MAJOR LEAGUE SERVICE IS WHAT MAKES US ONE OF THE BEST MOVING COMPANIES IN THE REGION. 
Winning the lifelong loyalty of our customers is our greatest source of pride. But we're also grateful for the recognition and awards we've received throughout in Memphis, Atlanta and throughout the Southeast for our exceptional service.
Big League Movers was featured in the 2015 "Faces" issue of Memphis Magazine, which showcases some of the most prominent and notable businesses and professionals in the Mid-South doing great work, and steering the Bluff City into greater tides.
Each year, Angie's List awards this honor to companies that have provided outstanding service based on member feedback from the previous year. The most recent award given was for the 2015 calendar year.
 Less than 5% of the companies on the List earned this distinction.
This annual award,  crowns the top people, places and businesses in Memphis as voted on by the readers of The Commercial Appeal.
Our most recent award was Best Moving Company in 2014.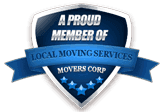 IN THE NEWS
January 1, 2015, Memphis Daily News
Big League Movers Is On the Move to Midtown
Big League Movers is on the move. The Memphis-based company, which can handle virtually every type of moving need from residential moves to corporate relocations, is moving its office headquarters to a 4,000-square-foot space at the Minglewood Hall complex at 1559 Madison Ave. to accommodate more growth.
"With us adding so many people, we went from seven to 15 full-time office staff this year, we didn't have enough room," said Big League vice president Jonathan Greer. "We were on top of each other." Click here to read the full article >>
December 23, 2014, Memphis Business Journal
Big League Movers slides to new home in Midtown
One of the fastest-growing Memphis-based moving companies, Big League Movers, will expand its office and warehouse space to keep up with its growth across the Southeast U.S.
Big League Movers has leased 4,000 square feet in Minglewood Hall at 1555 Madison Ave. in Midtown for its headquarters and 10,000 square feet of warehouse space in Farrisview Business Park, which is south of Interstate 240 and west of Lamar Avenue. Click here to read the full article >>
August 4, 2014, Memphis Daily News
Local Movers Hit the Big Leagues
Steven Reed, Jeff Coletta and Jonathan Greer met as children while playing youth football at the Germantown Youth Athletic Association, igniting a life-long bond that remains to this day. As they grew older and the three enrolled at the University of Memphis, their passion drifted toward competitive baseball. After graduating from the University of Memphis in 2008, Reed and his friends began handling small moves around campus for friends and family members and students. Click here to read the full article >>
April 16, 2014, Highground News
Big League Movers to expand workforce by 22 in Memphis and Atlanta
Memphis-based Big League Movers is growing its operations in Memphis and Atlanta, with plans to add as many as 22 people during 2014. Job openings in Memphis will include some upper management positions, along with sales associates and movers. Click here to read the full article >>
October 23, 2013, Moving Company Reviews
Truck Talks With: Big League Movers
After a successful stint of small campus moves for friends and students that gradually grew by word of mouth, two friends decided to expand their business to fill a niche for a full service moving company with a lot of hometown heart. So in 2008, owner and founder Steve Reed and Jonathan Greer, VP of Sales and Marketing, recruited a few more friends to join their business. And because former college baseball players filled most of their lineup, Big League Movers was born. Click here to read the full article >>
August 4, 2013, WMC-TV Action News 5
Memphis businesses donating thousands to help city of Moore
Mid-South businesses are uniting to help the city of Moore after an EF-5 tornado ripped through the town. Big League Movers donated its time, money, and resources to help move thousands of dollars of gym equipment for the Moore schools Sunday. Without Big League Movers' generosity, it would have cost more than $7,000 to load and deliver the equipment. Click here to read the full article >>
August 4, 2013, WHBQ Fox 13 News
Memphians donate delivery for Moore gym equipment
Angela Copeland says Moore, Oklahoma, public schools supported her so much from kindergarten through high school; she says her teachers went above and beyond to help her get to college. So two months ago when an EF-5 tornado destroyed 20 of the 35 Moore public schools, Copeland, a Memphian for the last ten years, wanted to extend the same support her teachers showed her. Click here to read the full article >>